Conduits & Cable protection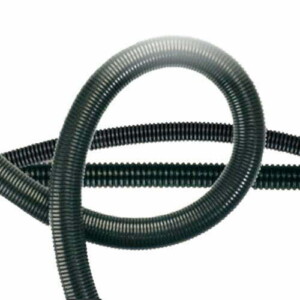 Corrugated conduit for all types of applications in different environments and environments. With our patented quick cable gland, a simple and smooth installation without tools up to IP68 / 69K is possible.
Braided expandable sleeves in polyamide (PA66) for abrasion protection and organization of cables, wires and pipes. Our cable sleeves have a very wide range of uses.
Flexible conduits and cable spirals that protect and organize cables. Suitable for applications in e.g. electrical energy, cabinet construction and factory environment.
It is very important to choose the right Conduit & Cable Protection depending on the application and consider what strain the cables may be exposed to. Thanks to our wide range of conduits, cable sleeves and spiral conduits, we can offer the right cable protection for your application!
TACK VARE VÅRT BREDA UTBUD AV SKYDDSSLANG & KABELSKYDD, KAN VI ERBJUDA RÄTT SKYDD TILL DIG OAVSETT TYP AV APPLIKATION
Exempel på industrier:
Robot applications
Machine applications
Outdoor applications
Railway applications
The food and packaging industry
Renewable energy
Marine
High risk of corrosion
Simpler applications (simpler requirements)
In combination with our conduits coupling MIR, protection class up to IP68/69K (IP66 without accessories) is provided
FRÅGAR OCH SVAR OM SKYDDSSLANG OCH KABELSKYDD
What should I use for cable protection?
Be sure to find out in what environment and what type of wear may occur, then choose cable protection by checking our range and comparing which type may suit your particular application. Feel free to ask us for help!
How is cable protection used?
A cable protection should be used when there is a risk that your cables may be affected by external influences, such as movements, weather, or direct wear.
What are your cable protection suitable for?
Our corrugated protective conduit is available in a variety of designs depending on the application.
Cable socks are used for simpler abrasion protection and organization of cables in electrical, electronic and telecommunication networks.
Spiral conduits are suitable for applications in e.g. cabinet construction.