Our high-quality automation cabinets and enclosures contribute effectively to ensuring the stability of your business.
Experience the security of our high-quality auomation cabinets from ETA that are designed to provide protection for sensitive electronic equipment regardless of the environment. They have therefore been manufactured with high-quality materials and advanced techniques. In addition, the enclosure ensures the necessary reliability and performance you need to keep your operations running smoothly. 
We understand the importance of fast deliveries!
We also recognize the importance of fast deliveries, which is why we have expanded our range of stainless steel wall-mounted automation cabinets, painted sheet steel and the ECOR Nordic series, which have punched FL21 holes on the roof. Do not hesitate to contact us for personal advice, we will make sure you get the right enclosure for your application.
HIGH DEGREE OF RELIABILITY AND PERFORMANCE
A wide standard range of enclosures in sheet steel (RAL7035) that achieve high IP-rating and impact resistance. The enclosures are adapted for many different areas of use, and can be customized according to your needs
Corrosion-free and UV-resistant enclosures in stainless steel (AISI 304L, AISI 316L on request). The enclosures are suitable for tougher environments where there is a risk of corrosion and in hygiene-classified environments.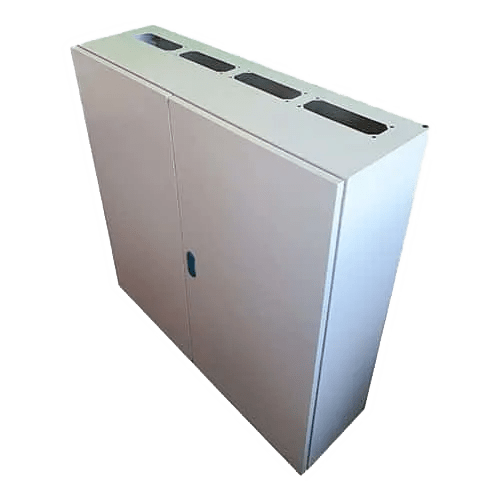 Our market-adapted program of sheet steel cabinets with pre-punched FL21-holes in the roof. This sales success is adapted for e.g. HVAC, or where you come down with large cables in premises.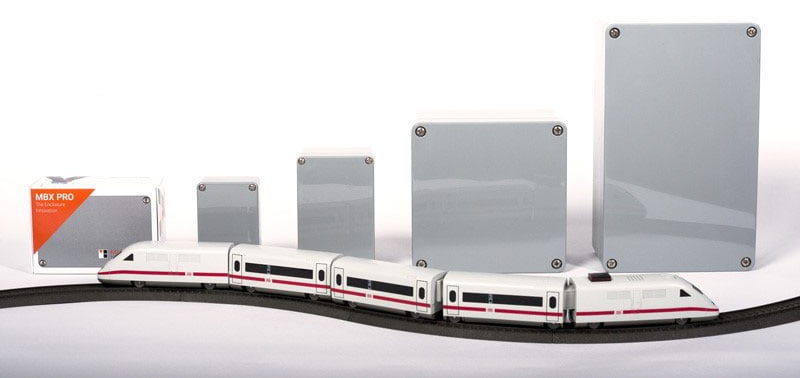 Plastic junction boxes from Multi-Box are a new innovative enclosure with a large selection of sizes that make it possible to adapt them to different areas of use.Vi har därför sett till att det finns ett flertal möjligheter till kundanpassningar av våra plastkapslingar. Våra kapslingar är tillverkade i material så som polykarbonat, ABS och polyester. Missa inte chansen att ta kontakt med oss för en kostnadsfri konsultation!